Upcoming Events
No shows booked at the moment.
What I Do
My mission is to empower writers to:
connect more deeply with their work
listen more closely to their inner wisdom
strike a healthy balance between writing and everything else they've got going on
turn challenges into opportunities for growth
lead more fulfilling lives
I spent a year training to be a certified life coach so I could work with clients in a style similar to talk therapy. Life coaches are not licensed therapists, but a coaching session with me can resemble a session with a therapist. I work with clients one-on-one, in workshops, and in classes.
What I Don't Do
I don't critique or edit manuscripts.

I don't accept queries or submissions through this website or through my coaching email address for my day job at a publishing company. While we're at it, please note that that the views expressed in this site and on my social media are solely my own and do not reflect the views of my employer.
Try Your First Coaching Session
If I became your coach, we'd start out by talking about your goals. Then we'd collaborate on creating a plan that would likely include accountability to help you meet them. We'd connect via Skype or FaceTime, as well as email, on a regular basis, so you can live anywhere in the world and work with me. No two coaching relationships are the same, so your program would be ours to design together!
Want to see if coaching is a match for you? Schedule a free introductory half-hour session with me via Skype, phone, or FaceTime.
Who I Am
Kendra Levin was inspired to become a life coach by her experiences as a publishing professional and award-winning playwright.
A graduate of the Leadership That Works program in Coaching for Transformation, Kendra has been a certified life coach for writers and other creative practitioners since 2008, working with a wide range of one-on-one clients both in the U.S. and internationally. Kendra has run workshops for creative organizations including Theater Communications Group and writers' groups including the Society of Children's Book Writers and Illustrators, the Connecticut Press Club, Children's Writers of the Hudson Valley, and Women Who Write. She has taught several classes for Mediabistro, including Get Over Your Writer's Block and Young Adult Novel Writing, and to female prison inmates through the Bard Prison Initiative. She has also taught many classes to defendants awaiting trial with the Focus Forward Project.
Kendra has been a publishing industry professional since 2002 and is currently the editorial director of Simon & Schuster Books for Young Readers. She is co-founder and co-director of the Representation Matters Mentorship Program with Joanna Cardenas. As an editor/coach, she has spoken at conferences, run workshops, and facilitated retreats for writers in over twenty states and multiple countries. Follow her @kendralevin to find out where she'll be going next. Her home base is New York City.
Kendra's works have been produced Off- and Off-Off-Broadway. But these days, her greatest passion is inspiring and empowering other writers.
If you still want to know even more about Kendra, you can read this interview with her in the Rumpus or listen to this conversation with her on the Literaticast.
"Kendra Levin's coaching has made it possible to ease myself out from under the load of self-criticism and doubt that has kept me from truly engaging my path as a writer. Her gentle questioning and feedback encouraged an experimental approach to forming new attitudes and behaviors, and allowing those that weren't helpful to drop away. The guided meditations at the beginning and end of our work together evoked images, words, and feelings that remain with me as luminous touchstones. The best part of Kendra's work is that it's not really about the writing – it's about your life! I am profoundly grateful for the experience."
— Julie Shaull, client
"Kendra helped me learn how to dig deep within and tackle various obstacles that were blocking me from finding a balance between my writing life and my "everyday" life. I am now a more confident, productive and happy writer as a result of our time together."
— Alison McGrath, client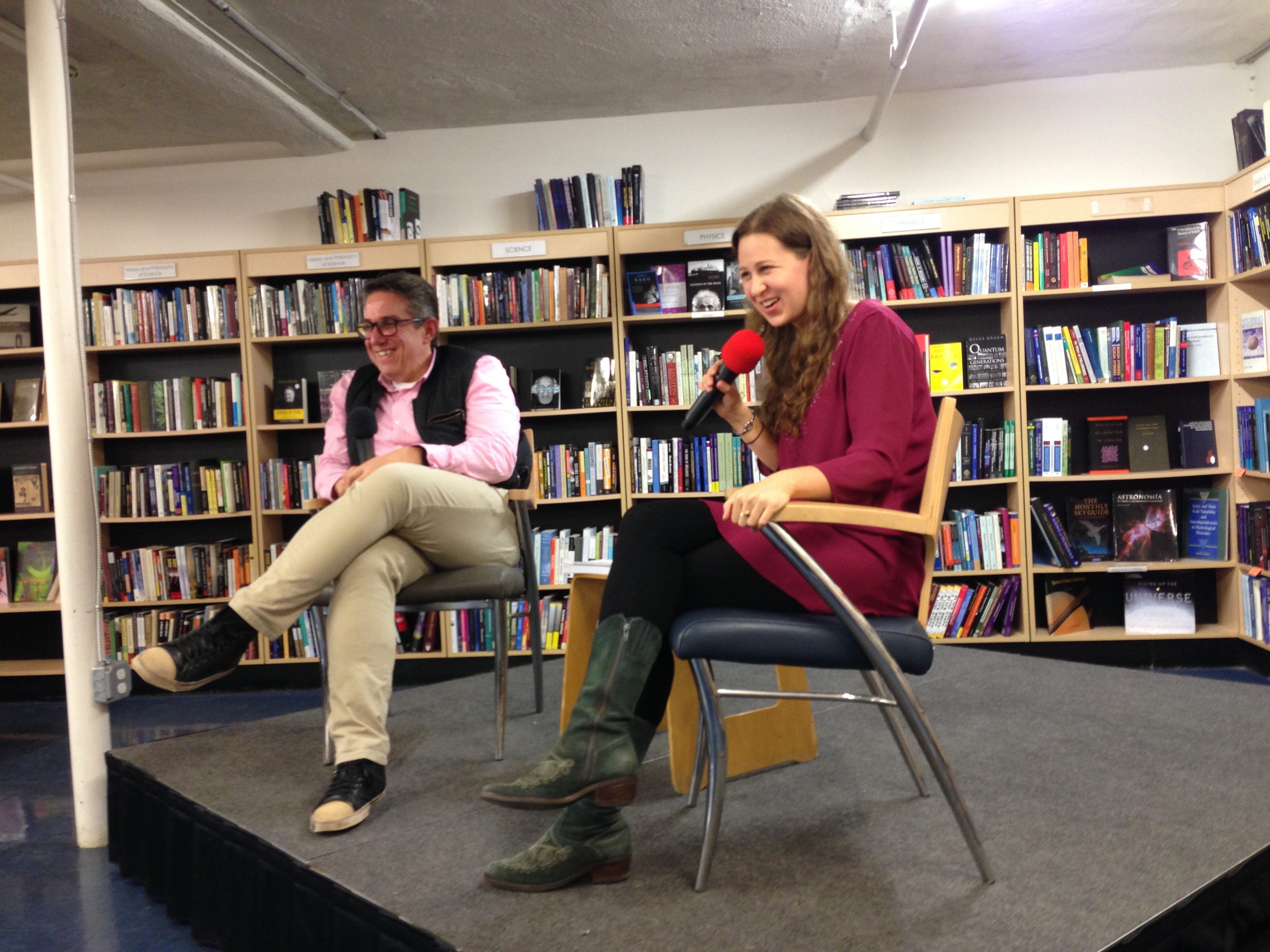 "'WOW!' That's really all you need to know. My writing grew in a huge way during two retreats where Kendra was on the faculty. Run, don't walk, to work with her if you get the chance! "
—Claudia Harrington, SCBWI Regional Advisor Emeritus
"Kendra Levin is an outstanding writing workshop leader and a consummate professional—a valuable resource and an inspirational guide. She is a warm and caring person who responds thoughtfully to the needs of others."
—Michelle Parker-Rock, author of books for young readers, 2011 SCBWI Member of the Year, and Regional Advisor SCBWI Arizona
I've led workshops, spoken at conferences, and facilitated retreats in more than twenty states and abroad, for groups as small as six and as large as several hundred. Teaching is one of my passions, and I've taught classes in person and online. Book me for your event, or work with me to create a customized event for you and a group!
"Kendra will stir your creative imagination. She'll make you smile. But, most of all, Kendra Levin will inspire you to work your hardest to make your writing the best it can be."
— Brian Herrera, workshop attendee
"Kendra was truly awesome. She was professional, personally invested, and believed in every student. She offered encouragement and precise critique. Not only did she enhance my knowledge about YA, she improved my writing quality as well."
—Jill MacKenzie, student, Young Adult Novel Writing
"Kendra has a great talent for bringing out creativity. After leaving her class, I had at least four solid story ideas. I thoroughly enjoyed her class!"
—Jenny Darlington, student, Get Over Your Writer's Block
The Hero is You
The Hero Is You is a grounded self-help book that offers writers a healthier process, liberation from old issues and habits, and the courage and confidence to write as they've never written before. Each chapter is packed with practical tips and advice, craft tools, road-tested creative exercises, and insights from professional writers.  Building on the archetypes in Joseph Campbell's heroic journey, The Hero Is You will take you from the inception of a brand-new idea all the way to completing a project, revising it, and sharing it with the world.  By the time you finish the book, you'll have a more effective writing process, feel more deeply in tune with yourself, and be doing the best work of your life.
Now Available in Turkish and Russian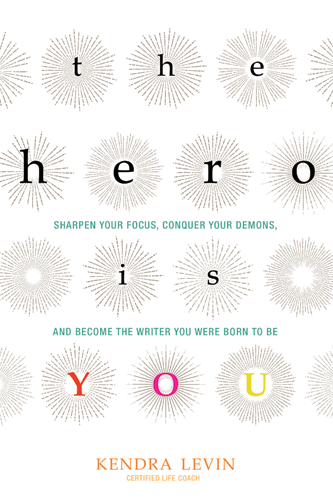 "With the perfect combination of encouragement and practical advice, Kendra Levin inspires writers of every stripe. If you want to take your writing to the next level, buy this book—now!"—Arielle Eckstut and David Henry Sperry, The Book Doctors and authors of The Essential Guide to Getting Your Book Published
"Kendra Levin's wise, encouraging words provide guidance every step of the way to help every writer realize their creative goals."—Grant Faulkner, Executive Director of National Novel Writing Month and Co-founder of 100 Word Story
"If I were to name the one quality that writers need in order to get their books written it would be courage. Kendra Levin knows all about this necessary heroism and helps writers step to the plate in this much-needed guide to the brave writing life."—Eric Maisel, author of Coaching the Artist Within
"Smart, perceptive, and inspirational advice."—Susan Shapiro, New York Times bestselling author of Unhooked and Only as Good as Your Word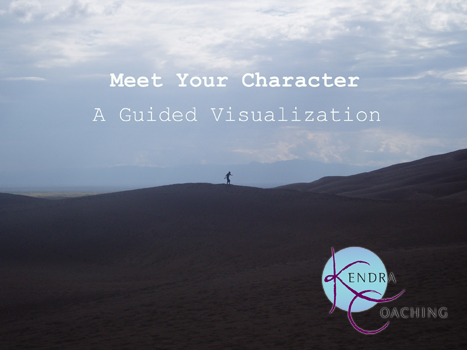 A popular feature of workshops I've led all over the country, this twelve minute-long guided visualization will help you get to know the main character of your writing project like you never have before. What's motivating your protagonist? What does your character want? What's blocking her or his path? Download "Meet Your Character" and let me take you on meditative journey that will plug you into the heart of your story.
Want to get free content from Kendra like e-courses, writing exercises, and more?
REACH OUT:
T 518.768.7042 
E kendra (at) kendracoaching (dot) com